License Information – Roofing Contractor
General License Requirements…
Obtaining a Florida Roofing Contractors' License requires verifiable construction industry experience, passing a competency exam, and submitting an application to the state with the required fees and supporting documentation.
Application Requirements…
The basic requirements for submitting your application to the state include:

Age: You must be at least 18.



Examination: You must pass the Business & Finance Exam and the Trade Knowledge Exams with a minimum score of 70% prior to submitting your application.

To get your application from the DBPR website please Click Here.

Experience/Education: You need to have 4 years of construction experience or a combination of education and experience. 1 year of your experience must be in the role of a foreman or supervisor in the category of licensure you are applying for!!

NOTE: Applicant for Certified Roofing Contractor License must have experience in four or more of the experience areas listed below AND must provide at least one year of experience in the construction of structures at least four stories in height.

Experience Areas
Built-up Roofing Systems:
Built-up Roofing
Roll Roofing
Modified Bitumen
Cold Process
Single-ply Systems:
Single-ply
Foam
Architectural Metal Roofing
Concrete and Tile Roofing
Shingles & Shakes
Gutters and Downspouts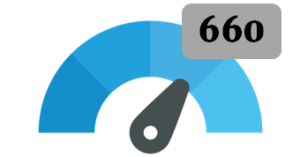 Financial/Credit: You must submit a credit report that includes a FICO derived credit score of 660 or higher as proof of financial stability and responsibility. Additional actions must be taken if your credit score is below 660.

Fingerprints: You must have a criminal background check and electronic fingerprinting done as part of the application process.



Insurance: You must attest to the fact that you have obtained public liability and property damage insurance, as well as workers' compensation insurance or an appropriate exemption thereto.

Fee: You must pay the application fee. The fee will be $249 if you apply between May 1st of an even year through August 31st of an odd year, or $149 if you apply between September 1st of an odd year through April 30th of an even year. (The fee is prorated for biennial license renewal, which occurs August 31st of even years.)
Exam Information – Roofing Contractor
Business & Finance Exam Information
Both the Business & Finance Exam and the Trade Knowledge exam are open-book computer-based examinations administered by Pearson-Vue authorized testing centers. These centers are located throughout the United States and you do not need to be in Florida to take the exam.

The Business & Finance exam will consist of 120 graded questions and 5 pilot questions; (these are new questions that do not count for or against you). You will have 6.5 hours to complete the examination, which gives you approximately 3 minutes to answer each question.

Remember, the exams are open book! Therefore you need to be familiar with layout and content of each book on the exam in order to be able to find the correct page and paragraph and answer the question correctly within 3 minutes.

Business & Finance Reference Books:
Florida Contractors' Manual, 2013 (includes Circular E- 2012 & Florida Statute 455, 2012)
AIA Documents (A201-2007, A401-2007 & A701-1997)
Builder's Guide to Accounting, Copyright 2001
Trade Knowledge Exam Information
The Trade Knowledge exam will consist of 80 graded questions and 5 pilot questions. You have 4.75 hours to complete the exam, which gives you approximately 3.4 to answer each question.

Trade Knowledge Reference Books:
Walker's Building Estimator's Reference Book, 30th Edition
OSHA, Code of Federal Regulations, Revised July 1, 2015
SMACNA Architectural Sheet Metal Manual, 7th Edition
Roofing Construction and Estimating, 8th Printing
The N.R.C.A Roofing Manual: Membrane Roof System, 2015
The N.R.C.A Roofing Manual: Metal Panel and SPF Roof Systems, 2016
The N.R.C.A Roofing Manual: Steep-slope Roof Systems, 2013
The N.R.C.A Roofing Manual: Architectural Metal Flashing, Condensation Control and Reroofing, 2014
The N.R.C.A Waterproofing Manual, 2005
Florida Building Code, Building, 2014
Florida Building Code, Test Protocols for High Velocity Hurricane Zones, 2014
Exam Registration Fees:
Registration for both Business & Finance as well as Trade Knowledge exams can be done online at PTI's website: www.floridaexam.com

$135.00 Registration Fee Payable to Professional Testing, Inc.
$80.00 Business & Finance Fee with Pearson Vue
$80.00 Trade Exam Administration Payable to Florida DBPR
When you register on PTI's website for your Business & Finance and Trade Knowledge exams your credit card will be charged the $135 registration fee. You will pay Pearson Vue separately. To pay for and schedule the computer-based test you must wait 7-10 business days after registering with PTI and then call 888-204-6230.

Additional Registration Information:
You must register for your exam and pay all required fees no later than 30 days prior to the examination date. Once PTI has processed your registration you will be mailed a receipt. If you register online it is your responsibility to print your receipt at the end of the registration process.

Admission slips will be mailed to all eligible candidates 20-25 days prior to the exam date and are also available online. You must have your admission slip and photo ID in order to sit for the exam.

To register for a construction exam on the PTI website Click Here.
Programs & Pricing – General Contractor
The ContractorClasses.com Advantage
Most contractors are active individuals out & about in the field each day. As such, the experience of sitting in a cubical for 6 hours straight taking a computer certification exam is very stressful. Especially if you have never used, or ever even seen, the computer program you're being tested with. Our students have a tremendous advantage because our proprietary "Practice Exams" were designed to explicitly match the real State exam. It has the same look, features, and functionality so our students can practice using this program BEFORE they sit for the real deal.

Our Learning Program
Our exclusive Learning Program consists of four time-tested modules that will fully prepare you to pass the Florida Contractor's Examination and get your license.

Exam Review & Highlighting Guide
This module consists of narrated video lectures that will walk you through each book and review the concepts you need to understand, as well as the problem-solving techniques you should master to ace the math questions on your test. These videos will pinpoint the paragraphs and formulas you should highlight and pages you should tab for quickly locating answers.
Interactive Study Questions
The Study Question module is an extremely powerful tool! Each question in our program is worded very similarly to actual exam questions, allowing you to become familiar with the how the state can pose questions. Each question also features a "Detailed Explanation", which will show you what key words to look up in the index, where to look in the table of contents, as well as the page number and paragraph containing the answer. For estimating and math questions there are also video "Solution Presentations" that will show you how to work through each problem and give you helpful tips on deriving the correct answer quickly.

Flash Card Review
This component of our program is designed to develop and hone your search procedures to increase your speed and accuracy in answering exam questions. Each question features a "Hint" button you can use to sharpen your skill level in picking out key words and other search procedures. It is designed to pinpoint your areas of weakness and strengthen your skills in those areas.

Randomly-Generated Practice Exams
Our randomly-generated exams are based on the same content criteria the state uses to compile the real tests. It will look and feel like the real exam and time you based on the exam you're taking. These exams are incredibly valuable to students because they generate a "Performance Assessment" at the end that graphs your performance and shows you which areas you need to improve on in regard to both speed and accuracy. This state-of-the-art tool allows our students to systematically review & master the required information until they achieve the score they want.
Choose Your Exam Type
Now Choose a Product That Fits Your Needs